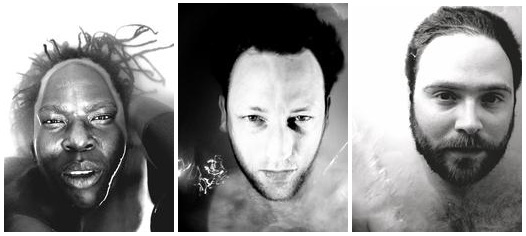 The news was met with dewy eyes and much contrition: a light went out forever as Phil Collins announced his retirement from music, starting with immediate effect. Like Leaded Petrol and Michael Barrymore, the Big PC has struggled to find a relevancy in the digital age; outmoded and irrelevant he has spent the past few years driving his massive yacht around Lake Geneva, polishing his head and counting his Nazi Gold, unable to recapture the greatness that gave the world such hits as the vaguely menacing 'Billy, Don't Loose That Number', the haunting meditation on tramp banging 'Another Day In Paradise' and my personal favourite Su Su Sudio (in which our snatch-eyed protagonist atones for his inadequacies as a Father with some really shit hot flam work). Art-Rock Drum Twat turned reclusive millionaire Collins, who won the hearts of millions with his borderline rapey performance in Buster, has avowed to spend his pudding years building the worlds largest collection of memorabilia from The Alamo. As Littlejohn would scoff, you really couldn't make it up.
As sad as the news may have been, it wasn't going to stop me from living La Vida Russy with a Bank Holiday on the horizon, so with best brogue forward I wiped my peepers and took myself uptown to watch a band and nurse a scoop or two of the black stuff. Quite fortuitously I ended up at the Scruffy Bird night at The Star of Bethnal Green, the musical distraction laid on courtesy of The Invisible.
As I'm sure PC would agree there are two types of bands, or at least there are two types of people who play in bands: there are those whose want to be in a band for that very reason and there are those who are in bands because they want to play music. And though neither discipline carries more water than the other, the split down the middle sticks out like a wrought iron fact post in the fence of life; an uncontested truth that's played out on stages across the world and harder to ignore than a stiffy in a nightdress. The Invisible, I am pleased to report, are very definitely of the secondary persuasion. From the moment they launched into their set it became obvious that they'd give it the same amount of beans if they were alone in the room or opening the Olympics.
The three piece's provenance was unmistakable. Firstly, the man mountain that is David Okumu should be instantly recognisable to anyone familiar with his previous outfit Jade Fox. A natural axe wielder and vocalist of gentle disposition, Big Dave O strikes me as a kind of Obelisk figure, although instead of falling into a cauldron of magic potion I warrant he plunged head first into the Bitches Brew. On bass guitar, hang fire a New York minute, I recognise that guitar, and the beard is ringing bells too. It's halfway through the set that it all falls into place: the nod on the two, the ridiculously deft finger work, the two-tone rhinestone four-string funk bomb, who else was it going to be other than Tom Herbert from Acoustic Ladyland. Completing the triptych from behind the drums sat Leo Taylor, an accomplished player whose sticks flew about him like the cleavers of a chef in a teppanyaki restaurant.
Is there time for a quick dance about architecture? Very well, luckily enough I've got my tap shoes polished and I'm ready for a quickstep: Live, The Invisible play music like Fugazi borrowed John Spencer's backline and got Terry Callier onboard for a tribute to Band Of Gypsies. Not everyones mug of splosh I know, but were I an inch tall and forged from tensile steel The Invisible would be the hammer that hit me square on the head and forced me flush into the woodwork. What I like most about them is that, like a lot of the great Rock trios, they aren't really rockers at all: they're surreptitious Jazzers, secret syncopators who use a cloak of feedback to slip the unconventional in through the back door, the audience blissfully unaware that they've actually taken a bolt load of Jazz clean in the face. That mental picture may be a touch too much for you to bare, but if you're one of natures braver beavers and a hush-hush jazz facial gets you twitching, then you owe it to yourself to chibbedy-chibbedy-check out The Invisible.
It's what Phil would've wanted.